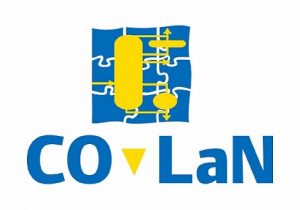 CO-LaN Management Board invites you to reserve October 11 and October 12, 2023 for participating in the CAPE-OPEN 2023 Annual Meeting, the latest in a long series of events that have always brought you insight on CAPE-OPEN, its use and its development..
The CAPE-OPEN 2023 Annual Meeting will be hosted by Ecole Nationale Supérieure des Industries Chimiques and Laboratoire Réactions et Génie des Procédés in Nancy, France. CO-LaN thanks both ENSIC and LRGP for their kind support.
Please already enter October 11 and 12 in your agenda.
CO-LaN is calling for presentations to its annual meeting: CO-LaN has already been in touch with several organizations and the agenda is shaping up with contributions about use and implementation of CAPE-OPEN technology. It will be possible to make contributions remotely so if you have experience to share about CAPE-OPEN and cannot attend in person the meeting in Nancy, this should not be a reason not to propose your contribution. Now it is better to come and exchange with the CAPE-OPEN community like it has been done since the early 2000s.
A training course on CAPE-OPEN is considered to give you a direct experience on how to develop applications, using the CAPE-OPEN technology, and to make use of it in process simulation.
Stay tuned!