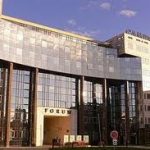 CO-LaN organized the CAPE-OPEN 2012 Annual Meeting on September 19-20, 2012 in the heart of Lyon, France. Thirty-seven participants of twenty-nine different organizations met and exchanged for two days (by alphabetical order): Air Liquide, AixCAPE e.V., AkzoNobel Research, AmsterCHEM, ARKEMA, ATANOR, BASF, BP Exploration, CEA-Grenoble, Ceondo Ltd, Ecole Nationale Supérieure des Mines de St Etienne, HALIAS Technologies, Heat Transfer Research Inc., Honeywell Process Solutions, Infochem Computer Services Ltd, Invensys, KBC Advanced Technologies, Kongsberg Oil & Gas Technologies, IFP Energies Nouvelles, itemis, Numengo, Process Systems Enterprise Ltd, Processium, ProSim SA, Saudi Aramco, Shell Global Solutions, Terra 3E, TOTAL S.A., Yara International ASA.
On September 19, 2012 a training session on how to develop CAPE-OPEN thermodynamic software components took place with 14 participants registered. In parallel a session on how to use the CAPE-OPEN Logging and Testing Tool was organized and followed by demonstrations of various interoperability situations through CAPE-OPEN. A discussion session about CO-LaN future directions was also organized.
The CAPE-OPEN 2011 Award was presented to ProSim SA during the conference dinner.
On September 20, 2012, the Annual General Meeting of CO-LaN members was held and presentations on experiences with CAPE-OPEN were given. Special Interest Groups (Thermo and Unit) met in the afternoon.
Thank you to all for your participation, the presentations made and the lively exchanges of these two days.