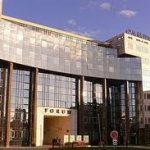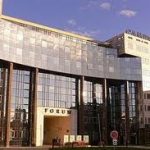 CO-LaN organized the CAPE-OPEN 2012 Annual Meeting on September 19-20, 2012 in the heart of Lyon, France. Thirty-seven participants of twenty-nine different organizations met and exchanged for two days (by alphabetical order): Air Liquide, AixCAPE e.V., AkzoNobel Research, AmsterCHEM, ARKEMA, ATANOR, BASF, BP Exploration, CEA-Grenoble, Ceondo Ltd, Ecole Nationale Supérieure des Mines de St Etienne, HALIAS Technologies, Heat Transfer Research Inc., Honeywell Process Solutions, Infochem Computer Services Ltd, Invensys, KBC Advanced Technologies, Kongsberg Oil & Gas Technologies, IFP Energies Nouvelles, itemis, Numengo, Process Systems Enterprise Ltd, Processium, ProSim SA, Saudi Aramco, Shell Global Solutions, Terra 3E, TOTAL S.A., Yara International ASA.
On September 19, 2012 a training session on how to develop CAPE-OPEN thermodynamic software components took place with 14 participants registered. In parallel a session on how to use the CAPE-OPEN Logging and Testing Tool was organized and followed by demonstrations of various interoperability situations through CAPE-OPEN. A discussion session about CO-LaN future directions was also organized.
The CAPE-OPEN 2011 Award was presented to ProSim SA during the conference dinner.
On September 20, 2012, the Annual General Meeting of CO-LaN members was held and presentations on experiences with CAPE-OPEN were given. Special Interest Groups (Thermo and Unit) met in the afternoon.
COLTT: CO-LaN CTO described development and use of the CAPE-OPEN Logging and Testing Tool: presentation (PDF 1657 Kbytes)
Demos of use of CAPE-OPEN technology:
– Marina VELASQUEZ (Invensys, PRO/II Product Manager) showed how to use an XChanger Suite Unit Operation within PRO/II and how a MultiFlash Property Package can also be plugged in and used in PRO/II.
– Alain VACHER (ProSim) demonstrated the versatility of Simulis Thermodynamics: Y12_COEU_ProSim (PDF – 1627 Kb).
– Malcolm WOODMAN (BP) showed actual usage of the CAPE-OPEN GAP Unit Operation within Aspen Hysys.
– David GIBBONS (HTRI) demonstrated usage of XChanger Suite within UniSim Design.
– Richard SZCZEPANSKI (Infochem) showed two examples including how a complete LNG process modelled using MultiFlash as a Property Package in COCO: Y12_COEU_MultiFlash_demos (PDF – 511 Kb).
– Michel PONS (CTO) demonstrated how gO:CAPE-OPEN (Process Systems Enterprise) Unit Operations can replace part or all of the generic Unit Operations in Aspen Plus or COFE within a process flowsheet involving a detailed reactor model and a recycle loop.
Future Directions: an open forum for the discussion of the future directions for the CAPE-OPEN interfaces, to ensure that the future actions by CO-LaN are appropriate and effective
– Malcolm WOODMAN (BP, CO-LaN President) introduced discussion, providing feedback received through questionnaire: Y12_COEU_Future_Directions (PDF – 249 Kb)
– David TREMBLAY (Aspentech, Director, Product Management – Aspen Plus Family) intervened remotely: Y12_COEU_AspenTech (PDF – 352 Kb)
Annual General Meeting: formal meeting comprising reports and votes by the Full Members
– Malcolm WOODMAN reported on CO-LaN activities over the past year, paying tribute to Peter BANKS who passed away earlier this year: Y12_COEU_AGM_Report (PDF – 404 Kb)
Showcase; reports on CO-LaN SIGs and presentations of CAPE-OPEN applications and developments
– UNIT SIG report (PDF – 209 Kb – video): Y12_COEU_UNIT_SIG given by its leader Richard BAUR (Shell Global Solutions)
– DESULFO+ Y12_COEU_DESULFO (PDF – 486 Kb – video): Laurent PIGEON and Sébastien GONNART (IFP Energies Nouvelles) shared their feedback on implementing two unit operations and a Property Package dedicated to amine gas sweetening
– MultiFlash/PetroSim Y12_COEU_KBC-Infochem (PDF – 482 Kb): Mike AYLOTT (KBC Advanced Technologies) and Richard SZCZEPANSKI (Infochem) explained how, following KBCAT acquisition of Infochem, CAPE-OPEN technology enabled very quickly tight integration between their software products
– Methods & Tools SIG report (PDF – 234 Kb); Y12_COEU_MT_SIG given by Jasper van BATEN on behalf of its leader Bill BARRETT (US EPA)
– HALIAS Technologies Y12_COEU_Halias (PDF – 737 Kb): Laurent TESTARD shared ideas on how to assert software compliance to the CAPE-OPEN standards.
– ITEMIS (PDF – 4740 Kb): Amine LAJMI presented a framework to help with the development of CAPE-OPEN components.
– Thermo SIG report (PDF – 857 Kb): Y12_COEU_Thermo_SIG given by Sergej BLAGOV (BASF), co-leader with Jasper van BATEN (AmsterCHEM)
– Thermo 1.1 socket in PRO/II Y12_COEU_PROII_Thermo (PDF – 331 Kb): presented and demonstrated by Krishna Murthy PENUKONDA (Invensys) in upcoming version of PRO/II.
– Hydro SIG report (PDF – 239 Kb) Y12_COEU_Hydro_SIG given by its leader Martin GAINVILLE (IFP Energies Nouvelles)
– PetroFrac in PRO/II (PDF – 608 Kb): Y12_COEU_PetroFrac prototyping of CAPE-OPEN PetroFrac interfaces in PRO/II by Krishna Murthy PENUKONDA (Invensys) and Jasper van BATEN (AmsterCHEM)
– Air Liquide (PDF – 189 Kb): Y12_COEU_AirLiquide reports on tests performed between PMCs and PMEs at Air Liquide by Phillipe ARPENTINIER
Thank you to all for your participation, the presentations made and the lively exchanges of these two days.