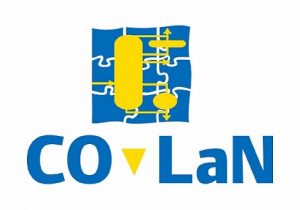 2020 has been a difficult year, so far, for most people including the individuals and companies that comprise the CO-LaN membership. The CO-LaN Management Board hope that all CO-LaN current members, as well as all people within the broader CAPE-OPEN community, have come through this challenging period successfully and are resuming normal business as quickly as possible.
As Europe comes gradually out of lockdown, the CO-LaN Management Board wish to strike a positive note and outline their thoughts about plans for the remainder of 2020 and the renewal of CO-LaN into 2021-25.
The CO-LaN Management Board can confirm their intent to hold the CAPE-OPEN 2020 Annual Meeting during October 14th and 15th.  It is still unclear if companies will allow their employees to travel for non-critical activities in the next few months. So, on October 14 and 15, CO-LaN will organize the CAPE-OPEN 2020 Annual Meeting as a virtual conference, attended remotely.
In the meantime, CO-LaN is actively seeking presentations about the use of and/or progress with CAPE-OPEN, either new developments or implementations, particularly where business success can be referenced. Please contact CO-LaN Chief Technology Officer (technologyofficer at colan.org) with a title and short abstract if you wish to present at the CAPE-OPEN 2020 Annual Meeting.
CO-LaN is already pleased to announce that
You are welcome to mention your intent to attend remotely the event.