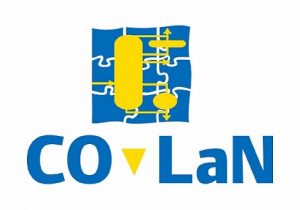 2020 has been a difficult year, so far, for most people including the individuals and companies that comprise the CO-LaN membership. The CO-LaN Management Board hope that all CO-LaN current members, as well as all people within the broader CAPE-OPEN community, have come through this challenging period successfully and are resuming normal business as quickly as possible.
As Europe comes gradually out of lockdown, the CO-LaN Management Board wish to strike a positive note and outline their thoughts about plans for the remainder of 2020 and the renewal of CO-LaN into 2021-25.
The CO-LaN Management Board can confirm their intent to hold the CAPE-OPEN 2020 Annual Meeting during October 14th and 15th.  Arrangements for the meeting are under review pending the extent to which normal working practices can be reintroduced, and the feasibility of business travel to attend a physical session at a location in Europe.
If travel does not look to be a sensible option, then CO-LaN will arrange to hold the meeting remotely. Even if a physical meeting is possible, then participants who do not wish to travel will be able to join the meeting remotely. A final decision on the meeting format will be taken by the end of July 2020.
In the meantime, CO-LaN is actively seeking presentations about the use of and/or progress with CAPE-OPEN, either new developments or implementations, particularly where business success can be referenced. Please contact CO-LaN Chief Technology Officer (technologyofficer at colan.org) with a title and short abstract if you wish to present at the CAPE-OPEN 2020 Annual Meeting.