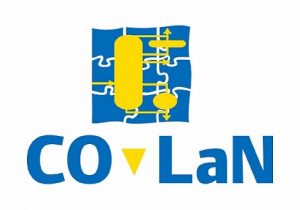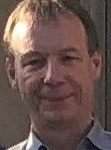 At the Annual General Meeting of CO-LaN Members organized on October 15, 2020, Dr Richard BAUR from Shell Global Solutions, president of CO-LaN, presented a report (access PDF here, access video here) on CO-LaN activities over the period covering October 2019 till September 2020.
Membership
On membership, Richard BAUR mentioned that the University of Cape Town, represented by Professor Klaus MÖLLER, joined CO-LaN as Associate Member while Cosmologic GmbH, following its acquisition by Dassault Systèmes, and RWTH-I5, because of the upcoming retirement of their representative Professor Matthias JARKE, decided to resign from CO-LaN.
Funding model
Richard BAUR went on to explain the reasons behind the change of funding model that the new bylaws (French version, English version) will put into effect. CO-LaN has operated at a loss for many of the recent years, leading to an almost constant decrease in the reserves accumulated previously. To sustain work on key development projects including COBIA, the testing suite and the certification process, CO-LaN needs to introduce annual fees for some Associate Members with the objective to operate without loss by fiscal year 2022. All Members will continue to have full access to CO-LaN resources and source code. In parallel the licensing scheme introduced in 2020 carries restrictions for non-Members of CO-LaN.
Then Richard BAUR detailed the funding model where commercial providers of CAPE software, with more than 20 full-time employees, will be asked to contribute € 2000 per year while commercial providers of CAPE-OPEN software, with 20 or less full-time employees, will be asked to contribute € 100 per year. The level of annual fees will remain frozen for the period from January 1, 2021 till December 31, 2025, i.e for the remaining duration of CO-LaN as defined in the revised bylaws.
Software services
During 2020 CO-LaN has made arrangements to secure software services for its activities. AmsterCHEM, Céondo GmbH and Marcus Bruno FERNANDES SILVA have been selected by CO-LaN with their contracts managed through dedicated work orders (see more in the report given by the Interoperability Special Interest Group during the CAPE-OPEN 2020 Annual Meeting).
Publications
Richard BAUR, when showing references to a few recent scientific papers referring to and making use of CAPE-OPEN, encouraged all to make CO-LaN aware of such publications and also to explicitly mention CAPE-OPEN technology whenever it is used.
Special Interest Groups
The summaries of the active Special Interest Groups were then given. Please refer to the full reports given during the CAPE-OPEN 2020 Annual Meeting for more details:
Methods & Tools Special Interest Group
Interoperability Special Interest Group
Thermo Special Interest Group
Strategic activities
CO-LaN strategic activities were presented as summarised below:
The CAPE-OPEN Consultancy Service scheme was delivered to Aspentech until December 2019 to review and resolve reported defects in the implementation and use of CAPE-OPEN interfaces in Aspen Plus. CO-LaN also commissioned AmsterCHEM to support both KBC and HTRI in their COBIA-based developments. Both projects (KBC, HTRI) are reported at the CAPE-OPEN 2020 Annual Meeting. The consultancy scheme has been on hold in 2020 (no new beneficiary) and will be on hold as well in 2021 due to budget restrictions.
As another strategic activity, CO-LaN has developed and adopted an Intellectual Property policy and has derived from it a licensing scheme which has been applied to recently released products such as the COBIA Runtime and COBIA Software Development Kit. The new licensing scheme explicitly allows the commercial use of software implementing CAPE-OPEN interfaces.
COBIA, which stands for CAPE-OPEN Binary Interop Architecture, is another strategic activity. A full report on the status of COBIA was given at the CAPE-OPEN 2020 Annual Meeting. Phase II of the COBIA project was successfully completed with such proofs as the implementations made by KBC and HTRI, and also Hafnium Labs and Technische Universität Berlin. As part of Phase II completion, distribution packages for COBIA Runtime and COBIA Software Development Kit were publicly released on September 23, 2020. Phase III of the COBIA project is meant to start in 2021 once the scope given to this phase is approved by CO-LaN Management Board.
Certification is also part of CO-LaN strategic activities. A strong technical team has been assembled to develop the testing suite software. Commercial aspects of certification have been worked out and details can be found in the presentation made by Oliver KOCH (Linde Engineering) at the CAPE-OPEN 2020 Annual Meeting.
Regarding the CAPE-OPEN standard itself, it is worth mentioning that version 1.2 has been released with the COBIA Software Development Kit. This version is implemented only in COBIA while its interoperability is achieved with CAPE-OPEN version 1.1 implemented in COM. CAPE-OPEN 2.0 scope is further discussed at the CAPE-OPEN 2020 Annual Meeting.
Goals for next year
The new funding model will be put in motion giving CO-LaN the capability to launch the development of the CAPE-OPEN test suite. Also CO-LaN will finalize and approve the scope given to Phase III of the COBIA development project so that this phase may start in 2021.The versioning scheme for the CAPE-OPEN standard will be published and a roadmap towards CAPE-OPEN 2.0 developed.