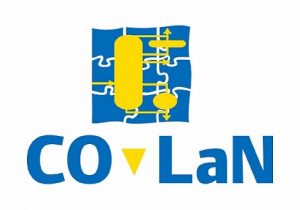 Within the CAPE-OPEN 2020 Annual Meeting, the 2020 Annual General Meeting of CO-LaN has been organized on October 15, 2020 from 2pm till 3pm Central European Summer Time.
The following Full Members were present:
Hence the necessary quorum for holding the Annual General Meeting of Members and voting on any resolution was observed.
The following Associate Members were also present:
AmsterCHEM (represented by Dr Jasper van BATEN),
AVEVA (represented by Krishna Murthy PENUKONDA),
BelSim Engineering SA (represented by Julie COUTURIER and Amin AMIN),
Bryan Research & Engineering LLC (represented by Michael HLAVINKA),
KBC (represented by Dr Richard SZCZEPANSKI and Behnam SALIMI),
HTRI (represented by Fernando AGUIRRE, David GIBBONS, David OAKLEY and Jorge MARTINIS),
National Energy Technology Laboratory (represented by Dr Steve ZITNEY),
ProSim SA (represented by Alain VACHER),
Technische Universität Berlin (represented by Dr Erik ESCHE),
University of Cape Town (represented by Prof. Klaus MÖLLER),
Were also present: Mohammadsadegh SALEHI from Technische Universität Graz (Austria), Clément BERTHINIER from French Alternative Energies and Atomic Energy Commission (CEA), Dr Sergej BLAGOV from BASF, Dr Ana Caterina GOUVEIA BRAZ from CERENA (Portugal), Joon SONG from Upstream Development and Engineering Inc (USA), Stefanie KAISER from Technische Universität Dortmund (Germany), Anusha GURRAPU from Siemens Digital Industries Software (UK), Andrea GALEAZZI from Politecnico di Milano (Italy), Dr Martin HORSCH from Inprodat e.V., Prof. Henrique Anibal Santos de MATOS from Tecnico Lisboa (Portugal).
Richard BAUR, representing Shell Global Solutions and acting President, presented the status report over the period from October 2019 till end of September 2020. The status report was approved by all six Full Members in attendance.
Modifications of the bylaws were presented and approved by all six Full Members in attendance. The proposed modified bylaws are available in French version and in English version. The new version extends the duration of CO-LaN till December 31, 2025. It also introduces a membership fee for two groups of Associate Members: software vendors with more than 20 Full Time Employees and software vendors with less than 20 Full Time Employees. These modifications have been proposed and discussed within CO-LaN since the start of 2020.
Then Richard BAUR gave the financial report prepared by Philippe ARPENTINIER, representative of Air Liquide and treasurer of CO-LaN, for the period January till December 2019. The financial report was approved by all six Full Members in attendance and the Full Members also approved the use of accumulated reserves to cover the loss for 2019.
The budget for 2021 was then presented and also approved by all six Full Members in attendance.
Election of the new Management Board was conducted next. All six Full Members were elected to the Management Board.