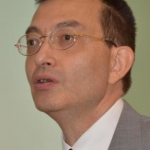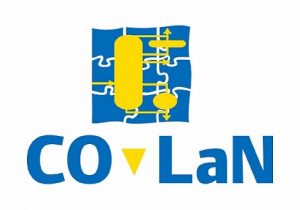 Within the CAPE-OPEN 2020 Annual Meeting, Dr Michel PONS delivered a presentation (access PDF here), on behalf of Dr Malcolm WOODMAN, leader of the Interoperability Special Interest Group (SIG) in his capacity of Associate Member of CO-LaN. The presentation describes the activities of the Interop SIG over the period from October 2019 till September 2020.
The presentation starts by mentioning the charter that defines the scope of the Interop SIG activities and its main responsibilities. Then the two current major deliverables of the Interop SIG are briefly described: the CAPE-OPEN Logging and Testing Tool (COLTT) and the CAPE-OPEN Type Library/Primary Interop Assembly. The first one facilitates the understanding of any communication taking place between two applications using CAPE-OPEN to interoperate. The second one facilitates the development and running of any CAPE-OPEN based application.
As all the Special Interest Groups within CO-LaN, the Interop SIG activity is rythmed by meetings organized as conference calls at regular intervals.
The presentation goes on with describing the solution adopted by CO-LaN earlier in 2020 to secure software development resources. This will enable CO-LaN to carry on the maintenance for COLTT and the CAPE-OPEN Type Library/Primary Interop Assembly, and to develop the certification test-suite. A series of work orders with specific tasks / deliverables within a time frame are organized to guide the work of the three contractors CO-LaN has chosen.
Over the period from October 2019 till September 2020, the Interop SIG has collaborated with the Methods & Tools SIG in order to propose a versioning scheme for the CAPE-OPEN standard.
Within the first work orders given to the above-mentioned contractors, the Interop SIG is readying the delivery of version 2.5 of COLTT that will support the logging of energy / information streams and ports as well as the logging of Flowsheet Monitoring Components. From a software engineering point of view, the COLTT project has been moved to Visual Studio 2019 Community Edition. Within the same work orders 1 and 2, version 1.1.1 of the CAPE-OPEN Type Library and Primary Interop Assembly is being prepared: it will deliver the implementation specification for the newly added Custom Data and Flowsheet Monitoring intrerfaces. Issues related to the simultaneous installation of both 32-bit and 64-bit merge modules have been resolved as well as an upgrade of the project to Visual Studio 2019 Community Edition.