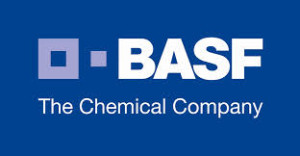 CO-LaN is pleased to announce that the CAPE-OPEN 2018 Annual Meeting will take place at BASF-Feierabendhaus in Ludwigshafen, Germany on October 9 and 10, 2018. Rgistration is open. Please use the provided registration form to let us know of your attendance. Remember that attendance to the meeting is free of charge. Come and meet representatives from AmsterCHEM, Aritmis, BASF, Bryan Research & Engineering, Céondo GmbH, Clarkson University, Equinor, Hafnium Labs, KBC Advanced Technologies, Linde Engineering, Lonza AG, Optimized Gas Treating, Shell, Technische Universität Dortmund, Technische Universität Wien and more.
CO-LaN is organizing a training session on COBIA (CAPE-OPEN Binary Interop Architecture) on October 8, 2018 at the same location as the CAPE-OPEN 2018 Annual Meeting. The purpose of this one-day training course, aimed at developers, is to explain how to implement COBIA-based software with the tools delivered during Phase II of the COBIA project.
What will you hear about?
From the latest on Chemsep, a CAPE-OPEN rate-based equation-oriented parallel column model for dividing wall column design and maldistribution by Harry KOOIJMAN, Research Professor at Clarkson University. But also you will be presented the reports from the Methods & Tools Special Interest Group, from the Thermo Special Interest Group and of the Interoperability Special Interest Group. The M&T SIG will address the modifications induced by COBIA on a number of CAPE-OPEN Common interfaces. The Thermo SIG will explain the new version of the Custom Data interface specification which is currently been reviewed by CO-LaN membership. The Interoperability SIG will discuss versioning of the CAPE-OPEN standard and of its deliverables. The result of the Consultancy Service action in favor of Intelligen, Inc will be described: an example code of a CAPE-OPEN Unit Operation socket is now available. Peter NELLEN will also describe how he made use of the AmsterCHEM COBIA Wizard to develop in a matter of a few hours a COBIA-based Process Modelling Component.
More to come soon.
Looking forward to seeing you in Ludwigshafen next October.