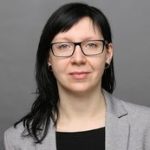 Within the CAPE-OPEN 2018 Annual Meeting, Sandra FILLINGER gives a short introduction of Lonza (access PDF here, 2658 Kbytes) and the tools & methods applied in their departments with regard to thermodynamic models and physical properties.
Due to the fact that Lonza is not using CAPE OPEN in the moment, the presentation is meant to lead to an open discussion related to the possibilities that CAPE OPEN offers for Lonza needs.
CO-LaN welcomes the input provided by Lonza. It fits well with CO-LaN's mission to address end-users' needs.