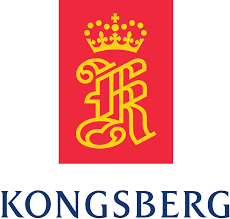 KONGSBERG Digital, a subsidiary of KONGSBERG, serves the oil and gas industry as a developer of high performance technology solutions for drilling operations, production, and the subsea environment. KONGSBERG Digital optimise oil and gas operations through subsea engineering and technology development, data management, simulation and integration. Furthermore, they also provide analysis tools and consultancy services.
KONGSBERG Digital originally joined CO-LaN as FANTOFT which was subsequently absorbed by KONGSBERG Digital.
K-Spice® is a dynamic process simulation solution designed for detailed simulation of oil and gas processes and control systems throughout the whole life cycle. The simulator combines improved features for system management, thermodynamics, and numerical solvers with flexible and intuitive graphical user interface. With the release of K-Spice version 2.10.0.0 (autumn 2014) a CAPE-OPEN compliant socket (thermodynamics 1.1) is available.
Harald MILAND participated to the CAPE-OPEN 2012 Annual Meeting.
Roar NILSEN, Product Manager – Digital Twin at Kongsberg Digital, presented the CAPE-OPEN compliant socket in K-Spice at the CAPE-OPEN 2014 Annual Meeting.
KONGSBERG Digital participated in the activities of the Hydrodynamic Special Interest Group leading to a provisional interface specification for hydrodynamic modules.
Roar NILSEN announced on January 13, 2021 that "we have decided not to continue with the membership." and provided then a formal resignation notice effective immediately. On January 14, 2021, CO-LaN Management Board acknowledged the decision taken by Kongsberg Digital.