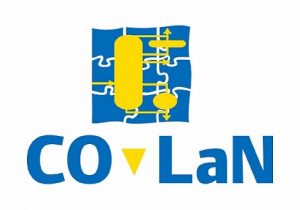 Within the CAPE-OPEN 2015 Annual Meeting held at Shell In Amsterdam (The Netherlands), CO-LaN organized today the Annual General Meeting of Members.
Malcolm WOODMAN used a set of slides to present the status report which covers CO-LaN's activities in 2014 and also 2015, that is since the previous Annual General meeting of Members.
First M. WOODMAN, as representative of BP acting as President of CO-LaN, noted that CO-LaN membership reaches almost 100 with 6 Full Members present at the end of 2014 together with 48 software vendors and 17 individuals. It was worth noting that Linde Engineering is joining CO-LaN as a Full Member as of January 1, 2016. There is only a small increase of Associate Members, mostly due to individual members.
Composition of the Management Board as elected the year before was then reminded, stating that Management Board usually holds a monthly conference call as well as two physical meetings per year.
CO-LaN's operations are conducted by contracting a number of individuals / organizations to carry them, most notably Michel Pons Technologie for the position of Chief Technology Officer, Michael Halloran for developing and maintaining such pieces of software as COLTT and Stenhouse Simulations Ltd to provide secretarial support. CO-LaN, through license contracts signed with most software vendors, is able to use most of the existing process simulation software and is grateful to these vendors for the opportunity provided.
According to the current bylaws as of October 2015, CO-LaN is supposed to end by December 31, 2015. All CO-LaN Full Members are committed to pursue the existence of CO-LaN and an Extraordinary General Meeting of Members will be called to modify the bylaws in order to extend the duration for five years more.
At the CAPE-OPEN  2014 Annual Meeting, it was discussed that the CO-LaN website needed a re-design and CO-LaN should be using proper conferencing service for its numerous meetings: a re-design of the website has been conducted resulting in a more modern approach, and hopefully nicer to navigate. A commercial conferencing service is now used for most CO-LaN meetings, for the benefit of all. It is worth also noticing that CAPE-OPEN is regularly mentioned as an enabling technology in scientific papers and two examples were provided. The CAPE-OPEN forum continues to be active with more than 1200 Posts created and an average of one Post per day.
M. WOODMAN then mentioned the self-certification proposal that the Management Board is currently developing to address issues raised by end-users regarding the quality of CAPE-OPEN interface implementations in software tools. Besides that CO-LaN continues to develop and maintain tools for the benefit of end-users and developers such as COLTT or the CAPE-OPEN type libraries installers.
While more extensive reports on SIG activities were given along the CAPE-OPEN 2015 Annual Merting, M. WOODMAN highlighted some of the progress and successes of the different SIGs. He next provided information on the Consultancy Service Scheme arranged by CO-LaN, especially on the actions for ChemSep, Vortech, Virtual Materials Group and Aspentech.
On training, CO-LaN was involved in setting up a course for the RENESENG network while no CO-LaN resource was involved in the actual course.
As a conclusion, M. WOODMAN mentioned the continuous technical progress achieved by SIGs as well as the pursuit of Consultancy Services actions that prove useful to Associate Members.