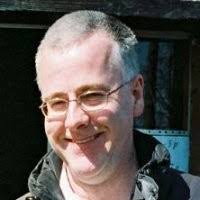 Bryn STENHOUSE at Stenhouse Simulations Ltd was contracted by CO-LaN to provide secretarial support services such as:
Minutes of Management Board Meetings
Scheduling of Management Board Meetings, preparation of the agendas and managing the discussion during telephone conferences.
Maintaining the Actions list
Preparation of new CO-LaN technical documentation
Development of technical editorial content
Bryn had been involved in CAPE-OPEN during the early stages of the European projects.
Bryn obtained his PhD from Imperial College of Science and Technology in 1977 (Covalent bonding effects in diffraction from amorphous solids). During his career at BP,  Bryn worked in the petroleum field. His work was in part published such as:
Model Based Operational Support – Adding Assurance to Operational Decision Making at the SPE Intelligent Energy Conference and Exhibition, 23-25 March (2010), Utrecht, The Netherlands.
Bryn worked for BP till his retirement. Stenhouse Simulations Ltd, incorporated in May 2013, was contracted by CO-LaN since March 2014 and till February 2022.
History of contracts with CO-LaN
March 1, 2014 – February 28, 2015
March 1, 2015 – February 28, 2016
March 1, 2016 – February 28, 2017
March 1, 2017 – February 28, 2018
March 1, 2018 – February 28, 2019
March 1, 2019 – February 28, 2020
March 1, 2020 – February 28, 2021
March 1, 2021 – February 28, 2022