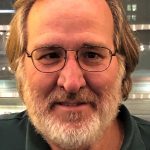 At the CAPE-OPEN 2021 Annual Meeting, Dr William BARRETT (US Environmental Protection Agency) presented (PDF, 206 Kbytes) the activity report of the Methods & Tools Special Interest Group (SIG) over the period from October 2020 till September 2021. This report has been prepared by the core group of the Methods & Tools SIG.
The live recording of this report is available on the CAPE-OPEN Channel at YouTube.
Over the period covered by the report, the M&T SIG has advised CO-LaN Management Board on the work plan for COBIA Phase III, defining the four work packages that will cover marshaling, language bindings and logging. Once CO-LaN Management Board approved this work plan and launched the first work package, the M&T SIG has revised the design proposed for marshaling, supervised the development work and kept CO-LaN Management Board aware of progress attained within the work orders signed by CO-LaN to AmsterCHEM. The presentation by AmsterCHEM on COBIA Phase III status shows that the goal set, generic marshalling working by the CAPE-OPEN 2021 Annual Meeting, has been reached.
M&T SIG has assessed the maintenance activity on COBIA Phase II products, the need for maintenance releases and helped develop the communication around these releases. A significant result of this maintenance activity, apart from the 8 releases made, is the actual usage of COBIA in several products commercially released or in use within an operating company.
On a regular monthly basis (January 2021, February 2021, March 2021, etc…) M&T SIG has supported the Interoperability SIG in its activity of distribution of CO-LaN products, bringing in its expertise on Windows Installer and type libraries.
M&T SIG has progressed the textual interface specifications within its supervision: new versions consistent with CAPE-OPEN 1.2 are being developed for persistence, parameter, reporting, etc…A revision of the Flowsheet Monitoring interface specification was found necessary and has been released in distribution 2.1.2 of the CAPE-OPEN Type Libraries/Primary Interop Assemblies.
In the upcoming year, overseeing the maintenance of COBIA Phase II products will continue. M&T SIG will define precisely the tasks within the work packages 2 and 3 of COBIA Phase III, so that they may be launched by CO-LaN Management Board. Completion of work package 1 (generic marshaler) will be achieved. Some elements of the documentation considered in COBIA Phase IV will need to be at least outlined if not developed. Collaboration with the Interoperability SIG will continue especially on the protocols for testing COBIA and the design of the Test Suite.