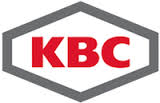 address : 42-50 Hersham Road
Walton on Thames
Surrey KT12 1RZ
United Kingdom
phone : +44 (0) 1932 242 424
Approval date : 29/10/2007
CAPE-OPEN related activities
Infochem, before being part of KBC Advanced Technologies, has realized early on the potential of CAPE-OPEN for their MultiFlash thermodynamic server.
Later on Petro-SIM has been made a CAPE-OPEN compliant Process Modelling Environment to facilitate the use of HTRI XChanger Suite in that simulator for their engineers. More recently a CAPE-OPEN Thermodynamic socket (both in version 1.0 and 1.1) has been added to Petro-SIM.
KBC Advanced Technologies presented at the AIChE 2008 Annual Meeting, within the Topical Conference sponsored by CO-LaN, on the addition of a CAPE-OPEN Unit Operation socket within Petro-SIM.
Richard SZCZEPANSKI, senior advisor at KBC Advanced Technologies, attended the CAPE-OPEN 2018 Annual Meeting at BASF in Ludwigshafen, Germany.