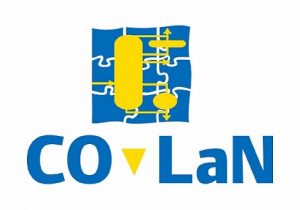 CO-LaN Management Board held its meeting in Lyngby, Denmark, hosted by DTU.
Attendees: BP (represented by P. BANKS),  IFP (represented by B. BRAUNSCHWEIG), DOW (represented by K. IRONS), DTU (represented by Rafiq-ul GANI), BASF (represented by Ronald Klein and Rüdiger von Watzdorf), Norsk Hydro (represented by K. W. MATHISEN), JGC (represented by Hiroshi OKADA), Mitsubishi Chemical Coporation (represented by Tetsuo SHIRAO),  TotalFinaElf (represented by Michel PONS).
Minutes:
MEMBERSHIP
The Management Board agreed to accept BelSim and Virtual Materials Group membership applications. Procter & Gamble has declined to join CO-LaN at this time. PPDS and PSE are considering joining. RSI (IFP subsidiary) is also considering joining.
FINANCE
The CO-LaN bank account has been established and the first payments have been received, with a balance of 51K euros.
TECHNICAL
Expansions of the component dictionary will be supported by efforts from Salmon River Software under contract to the CO-LaN. The component dictionary exists but contains no components as there are none approved. The web site is running well with all needed major features but the member's area is relatively limited. Expansions of this area will probably not be significant until 1Q02. Bids have been requested for a PPDB tester and a COSE tester for UNIT and THRM. GeoMath has responded initially to the bid request. The migration forum on the CO-LaN web site is not very active – it is in the Member's area of the web site but needs to be debugged somewhat. CO tester is operational for 0.9 version of the standards. The CO tester is downloadable from the CO-LaN web site. A SOLVER plug from INPT (demonstrated at ESCAPE 11) is operational.
WEB SITE
There is a possibly difficult resource situation with support for the web site (Alexander Kuckelberg is leaving RTWH-I5 – on a temporary assignment through the end of 2001).
BYLAWS
The Management Board agreed on a proposed change to the bylaws (to be voted on by the CO-LaN membership) on affiliates (text below). This change is required to make sure that affiliates and subsidiaries are properly treated as CO-LaN members, balancing dues/charges and voting privileges. With this wording in place, if subsidiaries/affiliates want voting privileges in addition to those of their parent company, they will be required to pay dues in proportion to their size. Further, if a subsidiary/affiliate of large organization joins the CO-LaN, their dues will be reflective of the size of their parent organization.
"Membership privileges shall be granted to organizational affiliates of Members as follows:
(i) Any wholly owned subsidiary of a corporate Member may share in the same membership privileges as the parent, but shall be included in the parent company's membership and listing.
(ii) A parent or sister organization of a Member seeking to share membership privileges must gain the approval of the Board of Directors. Both sister companies must be wholly owned, and if there is a scaled membership fee for the desired group of membership, the fee will be set at the revenues of the greater of the two corporations (if sisters) or the consolidated parent and
all subsidiaries, if the parent wishes to exercise privileges. This shall apply to Members newly entering the Society and also to Members whose organizational affiliates may have changed during a term of membership.
(iii) A Member-affiliated corporation which does not wholly own or which is not wholly owned by a Member organization must apply for separate membership.
(iv) Agencies and administrative units of a national government shall be eligible for membership in group C at corporate level, but parent or sister organizations of such agencies and administrative units do not share in such membership.
(v) Daughter agencies of a government agency or administrative unit may share in the parent's membership privileges at the discretion of the Board of Directors.
(vi) While the various kinds of affiliates mentioned above may share in the primary Member's benefits, they are not allowed any additional votes or committee attendees in excess of the number that they would otherwise be allowed to have for their level of membership."