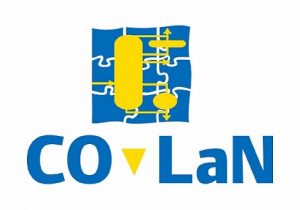 Here is a summary of what took place in September 2017.
I would like to remind you of the CAPE-OPEN 2017 Annual Meeting on October 12 and October 13, 2017 in Sunbury-on-Thames, UK, close to London. The event, organized by CO-LaN, will be hosted by BP at their International Centre for Business and Technology.
The CAPE-OPEN 2017 Annual Meeting is intended for developers and end-users of process simulation software. Participants will learn about the most recent implementations of CAPE-OPEN, about what benefits CAPE-OPEN may bring and what technical progress CO-LaN has achieved over the past year. The 2017 Annual General Meeting of CO-LaN members is also a part of the event.
Come and join representatives from AmsterCHEM, BASF, BP, Céondo GmbH, Hafnium Labs, Halias Technologies, Honeywell Process Solutions, HTRI, KBC Advanced Technologies, Linde Engineering, Process Systems Enterprise, Schlumberger, Schneider Electric, Shell, Technische Universität Berlin. We are putting together what we expect to be an interesting program: come to learn about results of Phase 2 of the CAPE-OPEN middleware (COBIA) project, about the progress made by all Special Interest Groups (Thermo, Unit, Interoperability, Methods & Tools) and about implementations and use of CAPE-OPEN by CO-LaN members and non-members. The CAPE-OPEN 2017 Annual Meeting will start on October 12 morning and will end after lunch on October 13.
Participation to the CAPE-OPEN 2017 Annual Meeting is free of charge. As the number of places is limited, registration is required for organizational reasons. Each participant will have to organize for his/her own accommodation.
I would like also to mention that the CO-LaN Management Board has recently approved the application for Associate Membership of Optimized Gas Treating and of a much increased scope for a Consultancy Service action to be received by Intelligen, Inc.
Feel free to circulate this issue of CAPE-OPEN Update within your organization.