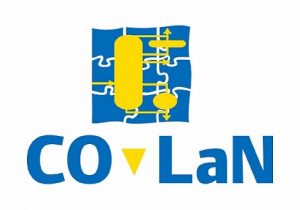 Here is a summary of what took place in October 2020.
The CAPE-OPEN 2020 Annual Meeting took place on October 14th afternoon and October 15th afternoon, 2020. It was a pleasure to see more than 90 people from Africa, Europe, North and South Americas, India, Australia, etc… registering for the virtual meeting that was set up with the support of Linde Engineering. If this completely new format prevented the social interactions which have always made CAPE-OPEN Annual Meetings attractive to their participants, the evaluations received show that attendees got out of the meeting mostly what they were looking for.
Most of the presentations made at the CAPE-OPEN 2020 Annual Meeting are now available as PDF files and as video recordings which is also a premiere for CO-LaN. The distribution of video recordings makes use of the CAPE-OPEN YouTube channel that exists since 2015, but with less memorable content. A dedicated playlist has been created for the CAPE-OPEN 2020 Annual Meeting. For those who missed the meeting or some parts of the meeting, it is almost as being there, with less of the technical issues experienced especially on October 14.
CAPE-OPEN 2020 Annual Meeting celebrates the completion of Phase 2 of the COBIA development project and COBIA has been well received especially with the very supportive presentations by KBC, by HTRI and by Hafnium Labs. Most of the participants to the CAPE-OPEN 2020 Annual Meeting are convinced that COBIA offers benefits over Microsoft COM for CAPE-OPEN developments.
It was also a great pleasure to welcome a new Process Modelling Environment with Flomaster to be released by Siemens with a CAPE-OPEN Thermodynamic socket.
At the Annual General Meeting of Members, it was announced and voted a new funding model for CO-LaN where, starting in 2021, some Associate Members will contribute to the cost of operating CO-LaN along with Full Members.
Feel free to point to this Post within your organization.