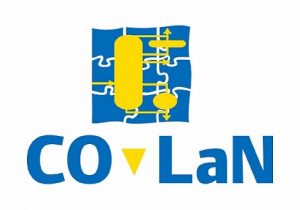 Here is a summary of what took place in February 2021.
CO-LaN thanks the many Corporate Associate Members that are contributing to its funding in 2021. The provisional budget adopted for 2021 at the Annual Meeting of Members held on October 15, 2020 called for an overall contribution of 20 K€ by commercial CAPE software vendors. This goal is within reach.
These additional resources are being put to use as of this month with CO-LaN contracting AmsterCHEM, Céondo GmbH and Marcus Bruno Fernandes Silva for delivering a high-level design of the planned test suite for CAPE-OPEN PMCs and PMEs. In parallel, CO-LaN has released a questionnaire to software vendors in order to better define requirements on the CO-LaN test suite. CO-LaN thanks already ANSYS, AVEVA, CORYS, Honeywell, KBC Advanced Technologies, ProSim SA, TÜV SÜD NEL for their prompt answers about their own testing procedures. You are welcome to contribute by answering the questionnaire.
On February 11, CO-LaN Management Board has approved the scope and work programme of Phase III of the development of COBIA (CAPE-OPEN Binary Interop Architecture). Budget and contractual arrangements are expected to be settled in April 2021.
On February 24, maintenance of COBIA 1.2, as released at the end of COBIA Phase II, led to the distribution of version 1.2.0.1. You are encouraged to make use of this new version which does not extend the scope of the CAPE-OPEN 1.2 standard that COBIA 1.2 implements. COBIA 1.2.0.1 resolves a few issues found during extensive use of COBIA by organizations like KBC Advanced Technologies and Heat Transfer Research Inc. that have already adopted COBIA in their commercial products.
On February 2, CO-LaN and DNV GL discussed how to bring together multi-physics simulation and process engineering simulation.
In February, the Methods & Tools Special Interest Group has progressed on the CAPE-OPEN Persistence interface specification while the Interoperability Special Interest Group has been much engaged in supervising work done by contractors on the CAPE-OPEN Logging and Testing Tool (COLTT) and the CAPE-OPEN Type Libraries/Binary Interop Assemblies and their installers.
Feel free to point to this Post within your organization.