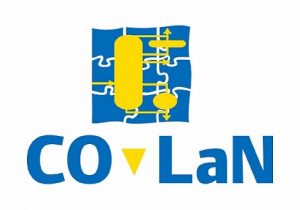 Following the decision taken by CO-LaN Management Board on February 11, 2021, Dr Richard BAUR, representative of Shell Global Solutions International, president of CO-LaN, has signed today the Work Authorization Forms with contractors AmsterCHEM, Céondo GmbH and Marcus Bruno Fernandes Silva that will let them develop the high-level design of the testing suite dedicated to Process Modelling Components. The scope of the work, developed by MR Woodman Consulting Ltd, as per its contract with CO-LaN, includes:
Design of interfaces between tests and test suite, so that the definition of the tests themselves is independent from the test suite,
Allowing for future extension to testing of Process Modelling Environments,
Allowing for integration into 3rd party testing environments,
With initial focus to allow testing of thermodynamic Process Modelling Components, but taking into account future extension to (especially) Unit Process Modelling Components.
This initial step in the development of the self-testing software suite is planned for completion at the end of March 2021. A budget of 2500 euros has been allocated by CO-LaN Management Board to conduct the design. The new funding model adopted by CO-LaN on October 15, 2020 allows for the investment made here.
In parallel to this design step, a questionnaire, developed by MR Woodman Consulting Ltd, has been distributed to software vendors in order to obtain their requirements on the testing suite with respect to their own software test processes.
Development of the first prototype of the testing suite is targeted to start in April 2021 to allow for this first prototype to be ready for the CAPE-OPEN 2021 Annual Meeting.