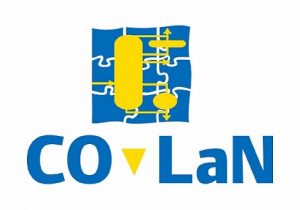 Here is a summary of what took place in December 2022.
Membership
CO-LaN Management Board thanks all CO-LaN members and especially those that are contributing financially to CO-LaN budget in 2022. This continued support is sustaining the developments of COBIA middleware and of the CAPE-OPEN Test Suite.
Activities of Special Interest Groups
Unit Special Interest Group met on December 14 and took the necessary decisions towards the upcoming publication of the revised Petroleum Fractions interface specification.
Thermo SIG met twice in December and progressed Errata & Clarifications on interfaces of the Thermodynamic and Physical Properties interface specification as well as the list of tests on implementations of these interfaces.
Methods & Tools SIG met three times in December and worked on COBIA, both on Phase II maintenance and on Phase III development.
COBIA middleware
COBIA 1.2.0.11 was released by CO-LaN on December 16. This maintenance version contains many fixes that are making COBIA middleware more reliable. In parallel, further progress has been made in COBIA Phase III with a shared memory data transport capability and the on-the-fly generation of interface proxies for non-CAPE-OPEN COBIA-based interfaces.
CO-LaN Test Suite
Version 0.2.1 has been completed today and opens the possibility to implement in 2023 a full set of compliance tests for Property Packages.
All these December activities are both confirming what took place along 2022 and are paving the way to further activities and results in 2023. CO-LaN hope that all its members will continue and strengthen in 2023 their commitment to CAPE-OPEN, that new organizations will join to continue the development of the CAPE-OPEN standard and increase its usage, that more end-users and developers will choose CAPE-OPEN for interoperability in process simulation.
CO-LaN wishes you the best for 2023.
Feel free to point to this Post within your organization.