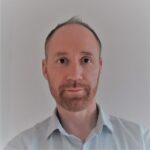 At the CAPE-OPEN 2022 Annual Meeting, Martin GAINVILLE, from IFP Energies Nouvelles, presented on the prototyping of a monitoring tool for an underground gas storage.
The prototype relies on COFE from amsterCHEM, on the amsterCHEM Python CAPE-OPEN Unit Operation and on Multiflash from KBC.
IFPEN reported on its first experiments with the amsterCHEM Python Unit Operation at CAPE-OPEN 2021 Annual Meeting. This year presentation shows the use of this technology, together with other CAPE-OPEN tools, in a joint project with STORENGY calling for a more intensive use of the interoperability brought by CAPE-OPEN.
Posting of presentation and recording pending authorizations.