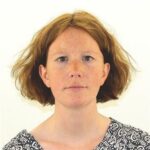 At the CAPE-OPEN 2022 Annual Meeting, Anna-Maria FISCHER, a Senior Process Engineer at Linde Engineering, specialized in Hydrogen- and Synthesis Gas-Plants, reported (PDF, 582 Kbytes) on how using CAPE-OPEN technology led to workflow improvements within process design activities. 
The report uses UniSim Design from Honeywell Process Solutions as process simulator, the ProTreat Unit Operation from Optimized Gas Treating, Inc. and the OASE Unit Operation from BASF. Both ProTreat and OASE are CAPE-OPEN Unit Operations.
Within the CAPE-OPEN 2022 Annual Meeting playlist on CAPE-OPEN Youtube channel, a recording of this presentation is available.