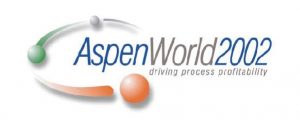 CAPE-OPEN was discussed at AspenWorld2002, the conference organized by AspenTech from October 26 till October 31, 2002 in Washington D.C..
Through the strong support of Malcolm WOODMAN at BP and Michael HALLORAN at AspenTech, Michel PONS from ATOFINA, representing TOTALFINAELF in the CAPE-OPEN, Global CAPE-OPEN and GCO Support projects, was invited today to speak within the Aspen Simulation World User Group (ASWUG) session.
His talk gave a short list of which CAPE-OPEN standards are of business value to ATOFINA, implemented both in CAPE-OPEN Simulation Environments and in Process Modelling components. He described how CAPE-OPEN fits into ATOFINA's usage of process simulators, including Aspen Plus and Aspen HYSYS.