The UNIT SIG held a conference call today from 3:30 pm till 4:45 pm Central European Time.
Agenda
Progress the revision of the Petroleum Fractions interface specification
Participants
Schneider Electric Software represented by Krishna Murthy PENUKONDA, AmsterCHEM represented by Jasper van BATEN, Bryan Research & Engineering represented by Michael HLAVINKA, KBC Advanced Technologies represented by Richard SZCZEPANSKI,  Michel PONS (CO-LaN)
Highlights
UNIT SIG took back the document as it was left at the beginning of this year, concentrating on addressing all the comments left in the document over the various revisions. The requirements, and their reasoning, about the interation between a Property Package and a PME regarding characterized properties, were revised and somewhat enhanced, even if this section contains an interaction which is out of scope of the current interface specification. Still, these requirements will serve as notes for adding new functionality to the interface design. Next is decided to merge the section summarizing the requirements set and the section listing how the requirements are fulfilled by the interface design. The revision progressed till the the middle of that section.
Next conference call is scheduled for October 17, 2018.
Contact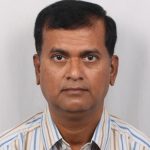 As Member of CO-LaN, should you want to join the UNIT Special Interest Group, please contact its leader, Krishna Murthy PENUKONDA (representative of AVEVA). The charter of the UNIT Special Interest Group is to develop, maintain and promote unit operation interface specifications. Since the merger of the Refinery Reactors Special Interest Group in the UNIT Special Interest Group, activities have progressively focused on the revision of the Petroleum Fraction interface specification which is closely linked to the UNIT interface specification.