The Methods & Tools Special Interest Group (M&T SIG) met from 5 pm till 7 pm Central European Time.
Participants
U.S. Environmental Protection Agency (represented by Bill BARRETT), AmsterCHEM (represented by Jasper van BATEN), Bryan Research & Engineering (represented by Michael HLAVINKA), Michel PONS (contractor to CO-LaN as Chief Technology Officer)
Agenda: development of Persistence Common interface specification.
Highlights
The conference call was devoted to the development of the Persistence Common interface specification. So far, in the CAPE-OPEN standard, persistence mechanisms provided by middleware such as COM and CORBA have been used. With the development of a CAPE-OPEN specific middleware (COBIA), CO-LaN develops its own interface specification for persistence. The proposed interface specification introduces two general concepts: Persistence Host (PH), most likely a PME (but not only), and Persistable Object (PO), typically a Process Modelling Component that may be configured (Unit Operations implementing ICapeUtilities::Edit are examples).
First M&T SIG clearly defined that only COBIA-based applications adhering to version 1.1 of the CAPE-OPEN standard should implement these new interfaces. COM-based applications adhering to version 1.0 or version 1.1 of the CAPE-OPEN standard should not implement these interfaces. It is expected that only a COBIA implementation specification will be released along with this abstract specification.
Next some simplifications were introduced in the requirement section: a single requirement stood out about the need for a Persistence Host to store the information needed to create a Persistable Object. It is the responsibility of the Persistence Host to store appropriately the necessary information in order to re-create the Persistable Object before depersisting the data of that object. What is at stake here is the possibility that a Persistable Object is managed by a Manager or is a stand-alone Process Modelling Component. The Manager needs to be passed the necessary information to create the Persistable Object and this information needs to be stored by the Persistable Host when persisting the Flowsheet that includes the Persistable Object.
In order to speed up the process of developing this new interface specification, the M&T SIG is organizing a conference call on January 10, 2020 so that some tasks may be handled by each member of the SIG outside any conference call.
Contact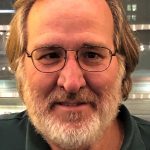 Contact Bill BARRETT (representative of US Environmental Protection Agency, leader of the Methods & Tools Special Interest Group) should you wish to join the Methods & Tools Special Interest Group. Its charter is: "Improve integration, and expand utilization of Computer-Aided Process Engineering (CAPE) applications within the enterprise through identification and resolution of existing cross-cutting issues with the CAPE-OPEN platform, develop mechanisms for use of CAPE within other application domains, and incorporate advances in information technology into the CAPE-OPEN platform."