Technische Universität Berlin (TU Berlin) has informed CO-LaN that a new person has been designated to represent them within CO-LaN where TU Berlin holds a Corporate Associate Membership since November 2011.
Back in 2011, when TU Berlin was approved as Associate Member in CO-LaN, Dipl. Ing Robert KRAUS represented TU Berlin in CO-LaN. Then when Robert left TU Berlin to work for Bayer in 2014, Dr.-Ing. Gregor TOLKSDORF was designated as representative. Gregor has been very active with respect to CAPE-OPEN: he has presented his work at several CAPE-OPEN Annual Meetings (2015, 2017) and contributed to a number of papers describing the various aspects of CAPE-OPEN within MOSAICmodeling. CO-LaN thanks Gregor for a long and intense involvement with CAPE-OPEN on behalf of TU Berlin.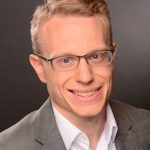 Dr.-Ing. Erik ESCHE will be the new TU Berlin representative in CO-LaN. The change will be effective as of May 2018.
Erik is a graduate of TU Berlin and finished his doctorate in Sept. 2015. As of January 2016, Erik is a PostDoc at Prof. REPKE's department at TU Berlin and the junior group leader in charge of modeling, simulation, and optimization. Erik has an impressive background/inside knowledge of MOSAICmodeling, Apart from Gregor, Erik was the researcher most involved in CAPE-OPEN at TUB for the last four years, and he is now the person in charge at TUB of all operations regarding MOSAICmodeling.
Together with Gregor, Erik is the co-author of a number of publications on CAPE-OPEN/MOSAICmodeling:
CO-LaN welcomes Erik and wishes him the best in his CAPE-OPEN activities.