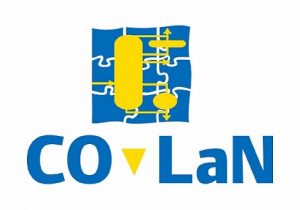 Air Liquide, BASF, BP, Dow, IFP Energies Nouvelles, Shell, Total convened on November 25, 2010 at Total headquarters in Paris La Défense for an Extraordinary General Meeting of CO-LaN. The Extraordinary General Meeting addressed topics such as the duration of CO-LaN, a change of registered offices and election of a new Management Board.
Duration of CO-LaN was extended from December 31, 2010 till December 31, 2015, showing the renewed confidence of CO-LaN Full Members in the ability of the CO-LaN organization to achieve its goals.
For practical reasons, the registered offices of CO-LaN were moved to Total headquarters in Paris La Défense.
BP, represented by Malcolm Woodman, was elected as new President, replacing Shell represented so far by Ray Dickinson. The Management Board unanimously thanked Ray Dickinson for his dedication to CO-LaN as President since March 2007 and wished him the best in his new position at Shell.
CO-LaN Management Board welcomes Air Liquide, represented by Philippe Arpentinier, as new Management Board member.