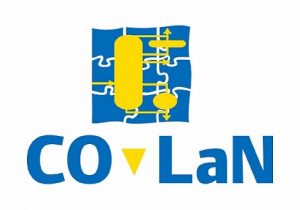 Here is a summary of what took place in July 2018.
CO-LaN is pleased to announce that the CAPE-OPEN 2018 Annual Meeting will be hosted by BASF in Ludwigshafen, Germany on October 9-10, 2018 after being hosted by BP in 2017 and Linde in 2016. Everyone is welcome to attend the conference and to present on CAPE-OPEN related activities. Please consider attending. Details are available on the CO-LaN website.
Please take the CAPE-OPEN survey before July 6, 2018 midnight Central European Time! You may distribute the link to anybody you feel could contribute.The survey is the first step in a process to enable CO-LaN to ensure a sustainable future for the CO-LaN organization. CO-LaN wishes for the survey to be completed by as many end-users of process simulation as possible, irrespective of their current use or knowledge of CAPE-OPEN.
Experiences with CAPE-OPEN have been recently reported in the open literature by Technical University of Denmark, by The University of Auckland, by Laboratoire Réactions et Génie des Procédés, etc… Please take note, publish also your experiences to enhance the knowledge about CAPE-OPEN and point other scientific papers reporting use of CAPE-OPEN technology.