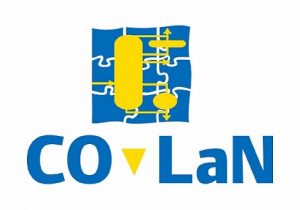 CWAF#02 aims at releasing new versions of distribution packages used for delivering the CAPE-OPEN Type Libraries (TLB) / Primary Interop Assemblies (PIA) and the CAPE-OPEN Logging and Testing Tool (COLTT). These new versions incorporate the latest extensions to the CAPE-OPEN standard such as Custom Data and Flowsheet Monitoring.
Contractors working on CWAF#02 have identified an issue which was pre-existing to CWAF#02: previously released distribution packages installing CAPE-OPEN Type Libraries (TLB)/Primary Interop Assemblies (PIA) will overwrite the CAPE-OPEN TLB and associated registry entries created by the latest planned release. Main reason is that previously distributed CAPE-OPEN TLB files (1.0 and 1.1) are not versioned in a way managed by Microsoft Windows Installer.
Without work to correct the problem, no updates (incorporating the current extensions and future planned ones) can be issued for CAPE-OPEN 1.1 TLB. It impacts also the release of a new version of COLTT because COLTT installation package deploys the CAPE-OPEN TLB/PIA during its installation.
The technical solution to the issue has been defined on March 2, 2021 within a conference call held by the Interop Special Interest Group.
The solution involves:
Freezing the CAPE-OPEN TLB (1.1) as it has been released so far, just like the CAPE-OPEN TLB (1.0) has been frozen for years, including its associated registry entries,
Creating an extra CAPE-OPEN TLB (1.1) solely dedicated to extensions,
Adding proven technology to CAPE-OPEN TLB/PIA distribution packages to ensure the version of the CAPE-OPEN TLB (1.1) dedicated to extensions is properly managed by Microsoft Windows Installer
On March 11, 2021, CO-LaN Management Board examined the request to authorize contractors (AmsterCHEM, Céondo GmbH and Marcus Bruno Fernandes Silva) to proceed with implementing the solution.
CO-LaN Management Board decided to authorize an additional set of work, labelled CWAF#02A, totaling 15 man-hours, in order to carry out the work necessary to resolve the issue. CWAF#02A is targeted for completion by the end of March 2021. CWAF#02 will next be completed using the solution delivered by CWAF#02A.
Contractual arrangements for CWAF#02A have been made today, ensuring that work can start immediately.