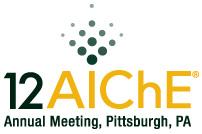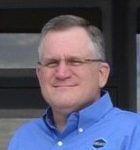 Presentation made at AIChE 2012 Annual Meeting on October 30, 2012 in Pittsburgh, PA by Michael HLAVINKA, Technical Manager at Bryan Research & Engineering.
Authors: M. HLAVINKA, J. MARTINIS, H. DOCHERTY, M. LOPEZ, C. SKOWLUND
Abstract: As CAPE-OPEN (CO) becomes a de facto standard for process simulation software interoperability, a recent implementation of the Thermodynamic and Unit Operation interface specifications in ProMax® has been tested. The new implementation, which supports version 1.0 and 1.1 of the CAPE-OPEN standard, extends the ability of ProMax® to consume foreign CAPE-OPEN compliant components in the form of unit operations, and provides users with a seamless mechanism to host ProMax® powerful thermodynamics in their environment of choice for process simulation. In the present work, a case study case is presented to illustrate the interoperability of ProMax® simulation environment with CAPE-OPEN unit operations from ProMax® and various other vendors. Furthermore, a second case study featuring ProMax® thermodynamic models interoperating with COCO simulation environment using a similar unit operation layout is presented. In both cases, the impact of the CAPE-OPEN interface layer overhead on performance and the strategies to overcome current limitations in the CAPE-OPEN standard for multithreading execution have been addressed. As a result, a series of recommendations to increase the generality and flexibility of the CAPE-OPEN standard have been proposed.