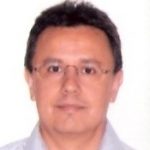 Within the CAPE-OPEN 2013 Annual Meeting, Sergi SAMA and Nicolau GOULA presented (PDF, 2376 Kbytes) on the tests they conducted on the CAPE-OPEN features of VMGThermo.
Sergi is Managing Director and co-founder of Virtual Materials Group Europe, S.L., a subsidiary of Virtual Material Group serving the European market. Sergi was previously involved with CAPE-OPEN while at Hyprotech Europe as Technical Services Manager, before the acquisition of Hyprotech by Aspen Technology.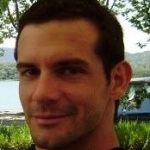 Nicolau GOULA is the Technical Services Manager at Virtual Materials Group Europe, S.L.
The tests Sergi and Nicolau conducted were to assess:
the maturity of the CAPE-OPEN standard
the maturity of VMG implementation of CAPE-OPEN
the availability of tools
They ported a sample simulation case, originally set up in VMGSim, to COFE from AmsterCHEM. They created a CAPE-OPEN Property Package out of VMGThermo so that it may be exercized by COFE for the flowsheet considered, indeed fully rebuilding the simulation case. They focus on a demethanizer where a non-standard thermodynamic model capable to predict vapor-solid as well as vapor-liquid equilibrium is used.
They conclude to an excellent job done by CAPE-OPEN since connection of COFE with VMGThermo was easy, even with
phase mapping involved, and use of non-standard thermodynamics was capable to predict solid CO2 formation within the COFE flowsheet.