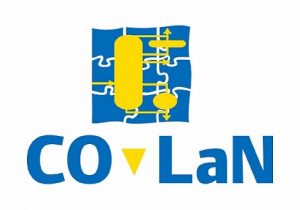 As per the report made by CO-LaN Chief Technology Officer, based on input provided by MR Woodman Consulting Ltd, CO-LaN Management Board approved today the completion of the 1st set of work orders issued to AmsterCHEM, Céondo GmbH and Marcus Bruno Fernandes Silva on May 7, 2020.
This first batch of work orders targeted the upgrade of both the CAPE-OPEN Logging and Testing Tool (COLTT) and the CAPE-OPEN Type Libraries/Primary Interop Assemblies (TLB/PIA), as well as their installers, to lhe latest versions of the relevant development software, whilst undertaking knowledge transfer to Marcus Bruno Fernandes Silva.
Some examples of what was achieved:
COLTT source code has been modified so that the CAPE-OPEN Type Library is imported in the code rather than relying on header files generated from the CAPE-OPEN Type Library. That gives a better consistency of COLTT with the CAPE-OPEN standard represented by the binary CAPE-OPEN implementation specification. This modification does not bring any change to the functionality (list of interfaces logged for example) of COLTT.
The structure of COLTT distribution package has been modified to now include the TLB/PIA merge module. This makes the COLTT distribution package in accordance with the recommendation made by CO-LaN that all distribution packages of CAPE-OPEN based applications should include the TLB/PIA merge module in order to insure that CAPE-OPEN is fully registered on the end-user machine.
The TLB/PIA build process was also modified to incorporate Flowsheet Monitoring and Custom Data interface definitions.
The work was completed within the budget of 1750€ allocated by CO-LaN Management Board.