The Thermo SIG met from 10:30 am till 12:30 pm (Central European Time).
Participants
BASF (represented by Sergej BLAGOV), AmsterCHEM (represented by Jasper van BATEN), Shell Global Solutions represented by Mark STIJNMAN,  Michel PONS (Consultant as CTO)
Agenda
Revision of the Chemical Reaction interface specification.
Highlights
After much discussion going back to basic concepts in CAPE-OPEN overall design, Thermo SIG chose to delete the argument in operation CalcEquilibrium of ICapeThermoEquilibriumRoutineEx interface that made it possible to disable reactions in a phase equilibrium calculation. The point made is that the client of a Phase Equilibrium calculation should not turn on/off the consideration of chemical reactions. It is at a higher level that the distinction between Reactive Phase Equilibrium and non-reactive Phase Equilibrium should take place. When configuring a Property Package, a choice will have to be made to take or not into account reactions.
Next conference call is scheduled for December 17, 2019.
Contact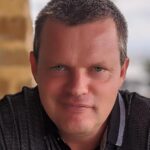 Any CO-LaN Member interested in the Thermo SIG activities is welcome to join this Special Interest Group. Contact the co-leaders of the SIG for further information: Sergej BLAGOV at BASF (sergej.blagov at basf.com) and Jasper van BATEN at AmsterCHEM (jasper at amsterchem.com). The Thermo SIG is looking for additional parties, well versed into any aspect of thermodynamics applied to process simulation and willing to contribute to the maintenance and development of CAPE-OPEN interface specifications related to thermodynamical aspects.