The Thermo SIG met from 10 am till noon (Central European Time).
Participants
BASF (represented by Sergej BLAGOV), AmsterCHEM (represented by Jasper van BATEN),  Michel PONS (Consultant as CTO)
Agenda
Revision of the Chemical Reaction interface specification.
Highlights
Thermo SIG revised requirements on the Reactive Phase Equilibrium section and was able to get rid of two requirements through modifications of other requirements. Next Thermo SIG started modifying/simplifying Use Cases in the same section. Rather than having a single Use Case on how an Equilibrium Server should face different situations on reactions considered or not, Thermo SIG split it in two Use Cases, one Use Case where Equilibrium Server receives a call on the CalcEquilibrium operation of its ICapeThermoEquilibriumRoutine interface and another Use Case where Equilibrium Server receives a call on the CalcEquilibrium operation of its ICapeThermoEquilibriumRoutineEx.interface.
Thermo SIG has already listed two additional Use Cases to be described, one on how the PME recognizes that a Property Package handles Reactive Phase Equilibrium and another one on how a Property Package recognizes that a PME supports Chemical Reactions. These Use Cases will help a developer understand requirements developed in the previous Thermo SIG meetings.
Next conference call is scheduled for January 7, 2020.
Contact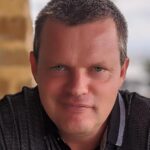 Any CO-LaN Member interested in the Thermo SIG activities is welcome to join this Special Interest Group. Contact the co-leaders of the SIG for further information: Sergej BLAGOV at BASF (sergej.blagov at basf.com) and Jasper van BATEN at AmsterCHEM (jasper at amsterchem.com). The Thermo SIG is looking for additional parties, well versed into any aspect of thermodynamics applied to process simulation and willing to contribute to the maintenance and development of CAPE-OPEN interface specifications related to thermodynamical aspects.