The Thermo SIG met from 10:30 am till 12:30 pm (Central European Time).
Participants
BASF (represented by Sergej BLAGOV), AmsterCHEM (represented by Jasper van BATEN),  Michel PONS (Consultant as CTO)
Agenda
Revision of the Chemical Reaction interface specification.
Highlights
Thermo SIG reviewed modifications made in requirement section of chapter 5 at the previous meeting where Sergej BLAGOV was absent. Wording used in requirements was improved as part of this review. Explanations were developed and added on interface naming in introduction to chapter on reactive phase equilibrium. The additonal NamedValue was defined. A section was added in "Analysis and Design" about additional Category ID needed to recognize a PMC able to consume thermodynamics relying on reactive phase equilibrium. The GUID of the additional Category ID was defined and its name was defined in accordance with the way other Category IDs are defined already in the CAPE-OPEN standard.
Next conference call is scheduled for December 10, 2019.
Contact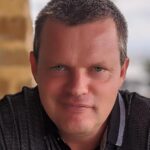 Any CO-LaN Member interested in the Thermo SIG activities is welcome to join this Special Interest Group. Contact the co-leaders of the SIG for further information: Sergej BLAGOV at BASF (sergej.blagov at basf.com) and Jasper van BATEN at AmsterCHEM (jasper at amsterchem.com). The Thermo SIG is looking for additional parties, well versed into any aspect of thermodynamics applied to process simulation and willing to contribute to the maintenance and development of CAPE-OPEN interface specifications related to thermodynamical aspects.