The Methods & Tools Special Interest Group met on May 19, 2021, starting from 5 pm and till 6:30 pm Central European Time.
Agenda
Named Values supporting images / text in reporting.
Participants
U.S. Environmental Protection Agency (represented by Bill BARRETT), AmsterCHEM (represented by Jasper van BATEN), Bryan Research & Engineering (represented by Michael HLAVINKA),  Michel PONS (contractor to CO-LaN as Chief Technology Officer).
Highlights
Methods & Tools SIG reviewed the proposal made by Michel PONS on the four additional Named Values, in terms of names, type, definition and scope. All of the characteristics of these additional Named Values were agreed upon and made ready for publication on CO-LaN website.
Next Methods & Tools SIG reviewed the proposed ICapeMaterialManager interface which, in CAPE-OPEN 1.2 is replacing the ICapeThermoMaterialTemplateSystem within Simulation Context and is also replacing the ICapeThermoMaterialTemplate interface originally defined in version 1.0 of the CAPE-OPEN Thermodynamic and Physical Properties interface specification. Next step is to develop the corresponding IDL, to check it and then to implement it in COBIA 1.2.
Methods & Tools SIG discussed the need for a tool capable to wipe out the COBIA/CAPE-OPEN registry. It would be used for troubleshooting.
Then Methods & Tools SIG addressed the threading model: creation of new flags is considered.
Next meeting is scheduled for May 26, 2021.
Contact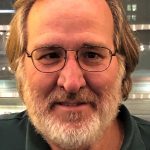 Contact Bill BARRETT (representative of US Environmental Protection Agency, leader of the Methods & Tools Special Interest Group) should you wish to join the Methods & Tools Special Interest Group. Its charter is: "Improve integration, and expand utilization of Computer-Aided Process Engineering (CAPE) applications within the enterprise through identification and resolution of existing cross-cutting issues with the CAPE-OPEN platform, develop mechanisms for use of CAPE within other application domains, and incorporate advances in information technology into the CAPE-OPEN platform."