The Methods and Tools Special Interest Group met today from 5 pm till 6:40 pm Central European Time.
Agenda
Specification of installers for COBIA End-User Redistributable
Participants
U.S. Environmental Protection Agency (represented by Bill BARRETT), AmsterCHEM (represented by Jasper van BATEN), Bryan Research & Engineering (represented by Michael HLAVINKA), Michel PONS (contractor to CO-LaN as Chief Technology Officer)
Highlights
Since %CommonFilesFolder is redirected to the same actual folder for a 32-bit installation and a 64-bit installation, when the installation is in a per-user context, a differentiation was introduced in the name of the folder to ensure installation goes well. Additional logic needs to be introduced. An additional merge module was designed to take care of a possible security issue on the folder containing the COBIA registry.
Contact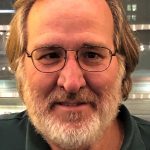 Contact Bill BARRETT (representative of US Environmental Protection Agency, leader of the Methods & Tools Special Interest Group) should you wish to join the Methods & Tools Special Interest Group. Its charter is: "Improve integration, and expand utilization of Computer-Aided Process Engineering (CAPE) applications within the enterprise through identification and resolution of existing cross-cutting issues with the CAPE-OPEN platform, develop mechanisms for use of CAPE within other application domains, and incorporate advances in information technology into the CAPE-OPEN platform."