The Methods and Tools Special Interest Group met from 5 pm till 6:30 pm Central European Time.
Agenda
Licensing memo on COBIA
Participants
U.S. Environmental Protection Agency (represented by Bill BARRETT), AmsterCHEM (represented by Jasper van BATEN), Bryan Research & Engineering (represented by Michael HLAVINKA), Michel PONS (contractor to CO-LaN as Chief Technology Officer)
Highlights
Development of version 10 of the memo dedicated to the licensing scheme for COBIA. Starting point is version 9 developed by Bill BARRETT with some reorganization of the document and distributed to M&T SIG on July 12. The reorganization is first discussed with respect to the target. Foreword is further simplified and limited to its purpose. The four different distributions envisioned in version 9 are reduced to three: examples and training materials being dismissed from the distribution list. Regarding the End User Redistributable, a significant point is made that the distribution of it by CO-LaN should be code signed in order to let it recognized as coming from CO-LaN and a reference version.
Next conference call is scheduled for August 8, 2018.
Contact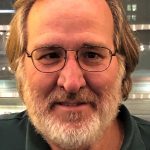 Contact Bill BARRETT (representative of US Environmental Protection Agency, leader of the Methods & Tools Special Interest Group) should you wish to join the Methods & Tools Special Interest Group. Its charter is: "Improve integration, and expand utilization of Computer-Aided Process Engineering (CAPE) applications within the enterprise through identification and resolution of existing cross-cutting issues with the CAPE-OPEN platform, develop mechanisms for use of CAPE within other application domains, and incorporate advances in information technology into the CAPE-OPEN platform."