The Methods and Tools Special Interest Group met through web-conferencing from 5 pm till 7 pm Central European Time.
Agenda:
COBIA induced changes
Participants:
Bill BARRETT (U.S. Environmental Protection Agency), Jasper van BATEN (AmsterCHEM), Michael HLAVINKA (Bryan Research & Engineering)
Summary:
The document explaining the changes induced to the CAPE-OPEN standards by COBIA has been reworked, taking into account the comments made by Michel PONS throughout the text. A new version has been created, to be considered version 4 of the document.It appears necessary for the Methods & Tools SIG to reach out to the Thermo SIG and to the Unit SIG for input and decisions.
Contact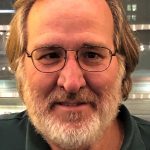 Contact Bill BARRETT (representative of US Environmental Protection Agency, leader of the Methods & Tools Special Interest Group) should you wish to join the Methods & Tools Special Interest Group. Its charter is: "Improve integration, and expand utilization of Computer-Aided Process Engineering (CAPE) applications within the enterprise through identification and resolution of existing cross-cutting issues with the CAPE-OPEN platform, develop mechanisms for use of CAPE within other application domains, and incorporate advances in information technology into the CAPE-OPEN platform."