Methods & Tools SIG held a conference call from 5 pm till 6:10 pm Central European Time.
Participants:
Agenda: progress on the Flowsheet Monitoring interface description via UML, diagrams and text..
Outcome: Worked especially on the requirement imposed to the PME for its Unit Operations and streams as well on requirement imposed to Flowsheet Monitoring Component regarding prevention of any call to methods modifying objects presented by the PME to the FMC in its Unit Operation Collection and Stream Collections. Needs still to revise wording in relevant requirements (section 2.2) to be sure the readers will understand what is made mandatory. UML interface diagrams for Unit Operation Collection and Stream Collections were revised so that the mandatory and non-mandatory interfaces shown are consistent with text (section 3.5.1). Version 1.49 of the Flowsheet Monitoring interface specification is the result of that meeting and is accessible to CO-LaN members with the shared drive of the "CAPE-OPEN IDL" project repository.
Contact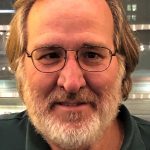 Contact Bill BARRETT (representative of US Environmental Protection Agency, leader of the Methods & Tools Special Interest Group) should you wish to join the Methods & Tools Special Interest Group. Its charter is: "Improve integration, and expand utilization of Computer-Aided Process Engineering (CAPE) applications within the enterprise through identification and resolution of existing cross-cutting issues with the CAPE-OPEN platform, develop mechanisms for use of CAPE within other application domains, and incorporate advances in information technology into the CAPE-OPEN platform."