The Methods & Tools Special Interest Group met from 5 pm till 5:40 pm Central European Time.
Agenda:
Threading models in COBIA middleware
Participants
U.S. Environmental Protection Agency (represented by Bill BARRETT), AmsterCHEM (represented by Jasper van BATEN), Bryan Research & Engineering (represented by Michael HLAVINKA), Michel PONS (contractor to CO-LaN as Chief Technology Officer).
Highlights
CTO reported to Methods & Tools Special Interest Group (M&T SIG) on the request that was made to CO-LaN Management Board about authorizing further steps to be launched within Work Package 1 of COBIA Phase III. Based on the memo developed by M&T SIG over the past few weeks, CO-LaN Management Board has been asked to take position on the proposed work order.
Three tickets related to the latest COBIA release (1.2.0.9) have been recently opened. M&T SIG assessed if there is a need to issue immediately a new version of COBIA. The consensus reached is that there is no urgency in releasing a version 1.2.0.10.
M&T SIG progressed the memo describing the Threading Models defined for COBIA. The memo gives the overall context, the purpose of the memo and then adresses first general objectives behind the definition and use of Threading Models with CAPE-OPEN applications, then summarize the COM Threading Models before describing the Threading Models for COBIA middleware and ending with interoperability and threading control between COM and COBIA-based applications.
During the discussion, it appeared that the main difference between the COBIA and COM Threading Models comes from the fact that in COM the Threading Model is agreed upon per thread or per group of threads. In COBIA the Threading Model is agreed upon per PMC instance. It makes the Threading Models in COM much more rigid than in COBIA. Therefore, there is no real problem sticking COBIA objects in COM, while some arrangements have to be made the other way round.
Contact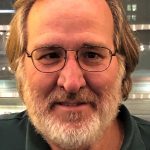 Contact Bill BARRETT (representative of US Environmental Protection Agency, leader of the Methods & Tools Special Interest Group) should you wish to join the Methods & Tools Special Interest Group. Its charter is: "Improve integration, and expand utilization of Computer-Aided Process Engineering (CAPE) applications within the enterprise through identification and resolution of existing cross-cutting issues with the CAPE-OPEN platform, develop mechanisms for use of CAPE within other application domains, and incorporate advances in information technology into the CAPE-OPEN platform."