The Methods & Tools Special Interest Group met today from 4 pm till 5:30 pm Central European Time.
Agenda:
Participants
U.S. Environmental Protection Agency (represented by Bill BARRETT), AmsterCHEM (represented by Jasper van BATEN), Bryan Research & Engineering (represented by Michael HLAVINKA), Michel PONS (contractor to CO-LaN as Chief Technology Officer).
Highlights
Methods & Tools SIG reviewed the work done by AmsterCHEM in Work Package 1 of Phase III of COBIA development, as approved by CO-LaN Management Board on August 26, 2022. The scope included the developement of an additional data transport mechanism as well as the on-the-fly generation of interface proxies for non-CAPE-OPEN COBIA-based interfaces.
Methods & Tools SIG considers the work as completed.
A significant budget overrun took place. CO-LaN Management Board has been kept aware of this situation and has approved the overrun since most of the additional man-hours were spent in developing unitary tests that proved very useful even for COBIA Phase II as made evident by the recent release of COBIA 1.2.0.11.
This does not mean that Work Package 1 is completed. The on-the-fly generation of interface proxies for non CAPE-OPEN COM-based interfaces is for example on the list of remaining steps in Work Package 1.
Contact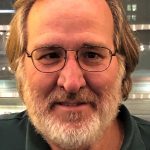 Contact Bill BARRETT (representative of US Environmental Protection Agency, leader of the Methods & Tools Special Interest Group) should you wish to join the Methods & Tools Special Interest Group. Its charter is: "Improve integration, and expand utilization of Computer-Aided Process Engineering (CAPE) applications within the enterprise through identification and resolution of existing cross-cutting issues with the CAPE-OPEN platform, develop mechanisms for use of CAPE within other application domains, and incorporate advances in information technology into the CAPE-OPEN platform."