The Methods and Tools Special Interest Group met from 5 pm till 7 pm Central European Time.
Agenda
Proposal of a new Parameter Common Interface specification within the COBIA project context, proposal of a new Persistence Common Interface specification, response to the Errata & Clarifications on Utilities Common Interface specification.
Participants
U.S. Environmental Protection Agency (represented by Bill BARRETT), Jasper van BATEN (AmsterCHEM (represented by Jasper van BATEN), Bryan Research & Engineering (represented by Michael HLAVINKA), Michel PONS (Contractor to CO-LaN as Chief Technology Officer)
Summary
Flowsheet Monitoring interface specification: discussion around the paper on the WAste Reduction (WAR) algorithm that could go in the scenarios of use section. A point was made that since a Flowsheet Monitoring Component is not allowed to modify a Flowsheet, it will be up to the end-user to create energy streams when these are necessary to extract information from Unit Operations, as can be the case when applying the WAR algorithm. It is agreed to add some text around this aspect to the text on the WAR algorithm.
Parameter Common interface specification: examination of the IDL proposed by Jasper van BATEN. Standardization on CapeReal and CapeArrayReal agreed upon..
Persistence Comon interface specification: examination of the IDL proposed.
Contact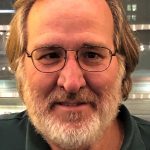 Contact Bill BARRETT (representative of US Environmental Protection Agency, leader of the Methods & Tools Special Interest Group) should you wish to join the Methods & Tools Special Interest Group. Its charter is: "Improve integration, and expand utilization of Computer-Aided Process Engineering (CAPE) applications within the enterprise through identification and resolution of existing cross-cutting issues with the CAPE-OPEN platform, develop mechanisms for use of CAPE within other application domains, and incorporate advances in information technology into the CAPE-OPEN platform."