The Methods & Tools Special Interest Group met on October 18, 2017 from 5 pm till 6:30 pm Central European Time.
Agenda: feedback from CAPE-OPEN 2017 Annual Meeting regarding M&T SIG activities including COBIA
Participants: Bill BARRETT (U.S. Environmental Protection Agency), Jasper van BATEN (AmsterCHEM), Michael HLAVINKA (Bryan Research & Engineering) Michel PONS (CO-LaN)
Outcome: the document on the Threading model was worked upon with the objective to deliver a document suitable for getting feedback from software vendors. Some feedback was gathered at the CAPE-OPEN 2017 Annual Meeting but not enough to support a decision. The document will contain a section outlining the requirements put upon the threading model. The main requirement remains non concurrent access to a PMC. The document will also contain Use Cases and three of them have been listed and somehow outlined. Reviewing and polishing the document is taken off-line as well as review of the Parameters and Persistence proposals.
Next meeting is scheduled for October 27, 2017.
Contact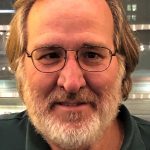 Contact Bill BARRETT (representative of US Environmental Protection Agency, leader of the Methods & Tools Special Interest Group) should you wish to join the Methods & Tools Special Interest Group. Its charter is: "Improve integration, and expand utilization of Computer-Aided Process Engineering (CAPE) applications within the enterprise through identification and resolution of existing cross-cutting issues with the CAPE-OPEN platform, develop mechanisms for use of CAPE within other application domains, and incorporate advances in information technology into the CAPE-OPEN platform."