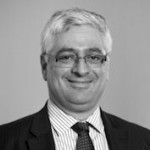 On July 12, 2001 Prof. Costas PANTELIDES, Technology Director at Process Systems Enterprise Ltd, informed Dr Michel PONS, representative of TotalFinaElf within CO-LaN and treasurer of CO-LaN, of the willingness of PSE Ltd to join CO-LaN as Level B Member at principal level.
On July 18, 2001 a majority of Management Board members had already given a positive reply to the application and Bertrand BRAUNSCHWEIG, representative of IFP and President of CO-LaN, notified Prof. Costas PANTELIDES, designated as representative of PSE Ltd in CO-LaN, of the acceptation. Bertrand BRAUNSCHWEIG welcomed PSE Ltd in CO-LaN.
PSE Ltd is a provider of Advanced Process Modelling (APM) software and services to the process industries. Its main product line is gPROMS.