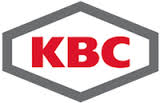 CO-LaN Management Board accepted today the application for Associate Membership by KBC Advanced Technologies plc.
KBC Advanced Technologies plc, a leading independent consulting, process engineering and software group, delivers improved operating performance to the oil refining, petrochemical, and other process industries worldwide. KBC provides process consulting, strategic planning advice, energy price forecasting and market analysis, economic studies, capital project services, and training to help clients achieve their business objectives and improve their competitive position. KBC human performance improvement division provides organizational effectiveness services, training programs, operations manuals, and personnel development services. KBC consultants recommend changes for material and measurable improvements in profitability.
To assist clients in realizing such improvements, KBC provides implementation services and software solutions, including Petro-SIM™, their flagship product, a process simulator for refinery, petrochemical and upstream processes. In its latest version, V3.1, KBC has added CAPE-OPEN support, allowing third-party unit operations to be linked into Petro-SIM. Commenting on joining CO-LaN, KBC said "We have added CAPE-OPEN capability to expand the functionality available to our customers. Participating in CO-LaN lets us contribute to the further development of the CAPE-OPEN standards and provide continued support for them within Petro-SIM."
Formed in 1979, KBC has offices in the UK, USA, Canada, Singapore, the Netherlands, Russia, China, and Japan. For more information, visit www.kbcat.com and www.Petro-SIM.com
Mike Aylott, Manager Software R&D, will be representing KBC Advanced Technologies within CO-LaN.
Welcome to KBC Advanced Technologies™