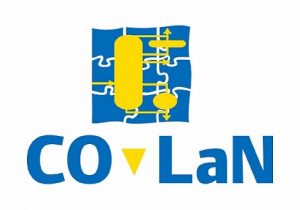 CO-LaN published today a call for bids in order to select and approve providers of CAPE-OPEN Consultancy Services.
CO-LaN wants to help independent developers of Process Modelling Components (PMCs) and Process Modelling Environments (PMEs) to reach CAPE-OPEN compliance. For this purpose, CO-LaN will establish a programme of CO-LaN Approved Consultancy Services by which organisations and companies with proven record of CAPE-OPEN technical expertise will be partially funded by CO-LaN to assist developers achieve compliance.
CO-LaN will fund up to two person-days of CAPE-OPEN consultancy for each development project of PMC or PME propised by a Full Member and approved by CO-LaN Management Board. If additional days are needed, this will be done through separate agreements between the developer and the consultant organisations.
The typical contract awarded by CO-LaN will mention
a minimum number of days of consultancy in total for a calendar year, corresponding to several consultancy tasks;
Subsidise two days of consultancy per development for CO-compliance implementation.
The typical task for a consultancy will be to support a PMC or a PME developer to migrate its software by providing technical advice. The following preconditions will apply: the developer should show CO tester results if such tester exists; once developed, the to-be-migrated PMC or PME must be accessible to all full members of CO-LaN on commercial basis.
Proposers should reply with a two-page proposal with the following information:
demonstrate expertise in CO implementation;
demonstrate total commitment to CO in process modelling and simulation, i.e. by promoting CAPE-OPEN as their only method of integrating external components, where relevant;
propose a suitable consultancy daily rate.
Deadline for applying is November 30th, 2003.