The Thermo SIG met on August 19 from 10:15 am till 12:15 (Central European Time) in order to progress the Custom Data interface specification document.
Outcome: Use Case 007 on de-persisting custom data was finalized. A quick review of the document showed that it was complete except for some small editing to be conducted out of the conference call. A review of the document will now be done within the Thermo SIG core group. Peer-review of the document will be conducted at a later stage together with the peer-review of the Reaction Package interface specification document. This latter document was progressed again: the chapter on true composition considérations was modified in the light of the document on Custom Data.
Contact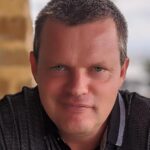 Any CO-LaN Member interested in the Thermo SIG activities is welcome to join this Special Interest Group. Contact the co-leaders of the SIG for further information: Sergej BLAGOV at BASF (sergej.blagov at basf.com) and Jasper van BATEN at AmsterCHEM (jasper at amsterchem.com). The Thermo SIG is looking for additional parties, well versed into any aspect of thermodynamics applied to process simulation and willing to contribute to the maintenance and development of CAPE-OPEN interface specifications related to thermodynamical aspects.