The Methods and Tools Special Interest Group met from 5 pm till 6:30 pm Central European Time.
Agenda
Memo on COBIA licensing
Participants
Bill BARRETT (U.S. Environmental Protection Agency), Jasper van BATEN (AmsterCHEM), Michael HLAVINKA (BR&E), Michel PONS (CO-LaN)
Summary
A new version of the memo, prepared by the Methods & Tools Special Interest Group for informing the CO-LaN Management Board on the requirements of licensing COBIA, is developed. The different distributions of COBIA are especially described so that a decision may be made on the opportunity to use this or that license and may be the same license for all distributions.
Next meeting of the Methods & Tools SIG will take place on July 11, 2018.
Contact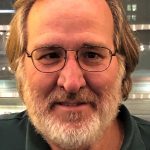 Contact Bill BARRETT (representative of US Environmental Protection Agency, leader of the Methods & Tools Special Interest Group) should you wish to join the Methods & Tools Special Interest Group. Its charter is: "Improve integration, and expand utilization of Computer-Aided Process Engineering (CAPE) applications within the enterprise through identification and resolution of existing cross-cutting issues with the CAPE-OPEN platform, develop mechanisms for use of CAPE within other application domains, and incorporate advances in information technology into the CAPE-OPEN platform."