The Methods & Tools Special Interest Group met on November 22, 2017 at 5 pm Central European Time till 6:30 pm.
Agenda
Progress of COBIA Phase II
Participants
Bill BARRETT (U.S. Environmental Protection Agency), Jasper van BATEN (AmsterCHEM), Michael HLAVINKA (Bryan Research & Engineering), Michel PONS (CO-LaN)
Summary
The meeting focused on the revision of the Parameter Common interface specification in order to integrate it in COBIA. The most basic requirements were developed including that a Parameter value must be strongly typed using one of the CAPE-OPEN defined data types.The rationale behind this requirement is that strong data types provide for more efficient and less error prone development.
Next conference is called for November 29, 2017.
Contact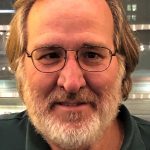 Contact Bill BARRETT (representative of US Environmental Protection Agency, leader of the Methods & Tools Special Interest Group) should you wish to join the Methods & Tools Special Interest Group. Its charter is: "Improve integration, and expand utilization of Computer-Aided Process Engineering (CAPE) applications within the enterprise through identification and resolution of existing cross-cutting issues with the CAPE-OPEN platform, develop mechanisms for use of CAPE within other application domains, and incorporate advances in information technology into the CAPE-OPEN platform."