The Methods and Tools Special Interest Group met from 5 pm till 6:30 pm Central European Time.
Agenda: address issues with Parameters and Persistence interface specifications in the light of COBIA..
Participants: Bill BARRETT (U.S. Environmental Protection Agency), Jasper van BATEN (AmsterCHEM), Michael HLAVINKA (Bryan Research & Engineering), Michel PONS
Outcome: following the feedback made by CO-LaN's Management Board on February 9 and the Interoperability SIG on February 13 on the document established by the Methods&Tools SIG about COBIA Phase II timeline and involvement of other SIGs in the project, M&T SIG started to develop the outline of a document highlighting the reasons for the changes to be induced by COBIA in the CAPE-OPEN interface specification. The document will be further developed so that it will help reviewers of the changes proposed to understand them and to evaluate them, especially since the changes will be presented as a new IDL file rather than a complete interface specification document in order to meet the deadline set at September 30, 2017. It is further understood that on September 30, 2017, the COBIA project will be released as a beta version which will need to be used in PMC and PME prototypes in order to check both the design and the implementation even if at this stage COBIA will not yet meet all its technical objectives, especially those of cross-platform compatibility, to be adressed in Phase III.
Contact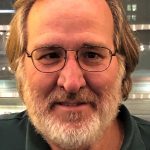 Contact Bill BARRETT (representative of US Environmental Protection Agency, leader of the Methods & Tools Special Interest Group) should you wish to join the Methods & Tools Special Interest Group. Its charter is: "Improve integration, and expand utilization of Computer-Aided Process Engineering (CAPE) applications within the enterprise through identification and resolution of existing cross-cutting issues with the CAPE-OPEN platform, develop mechanisms for use of CAPE within other application domains, and incorporate advances in information technology into the CAPE-OPEN platform."